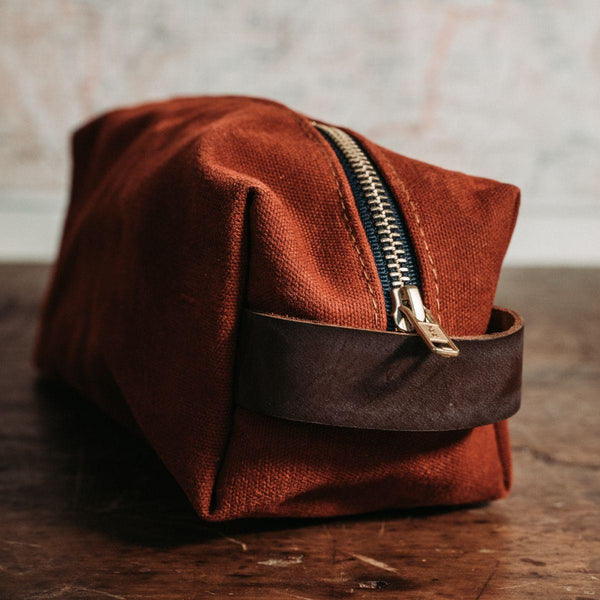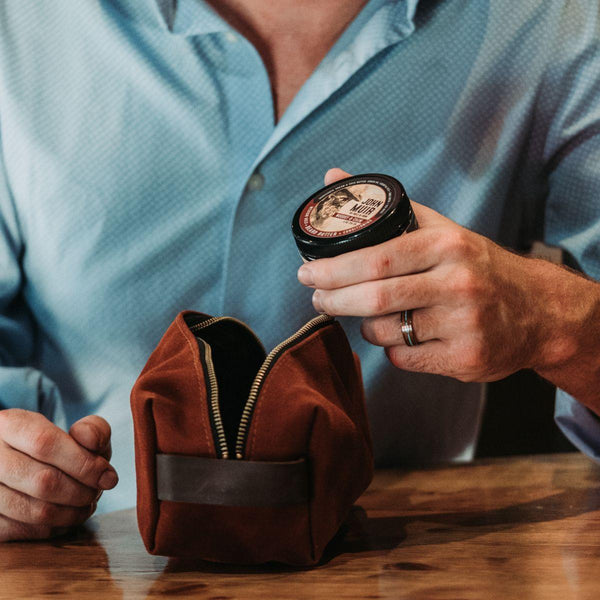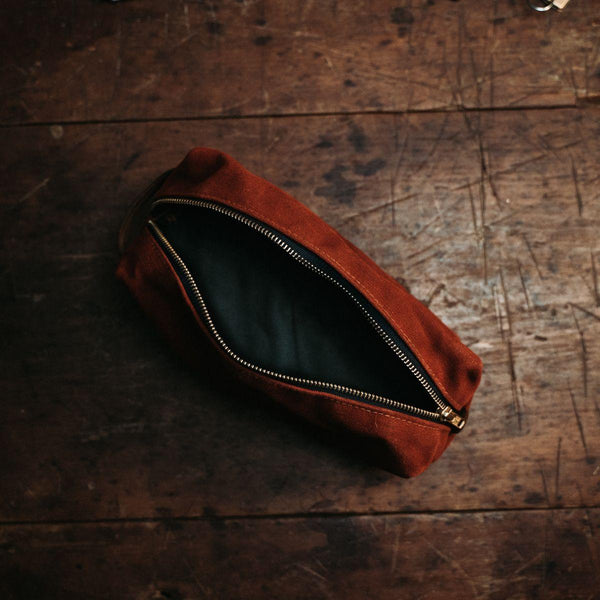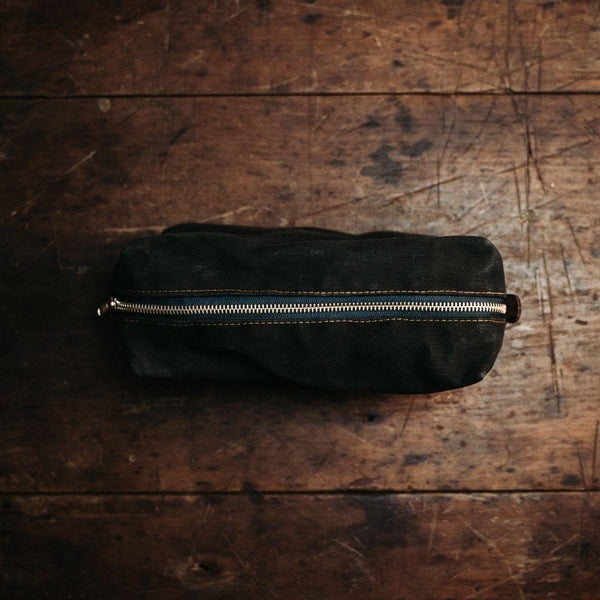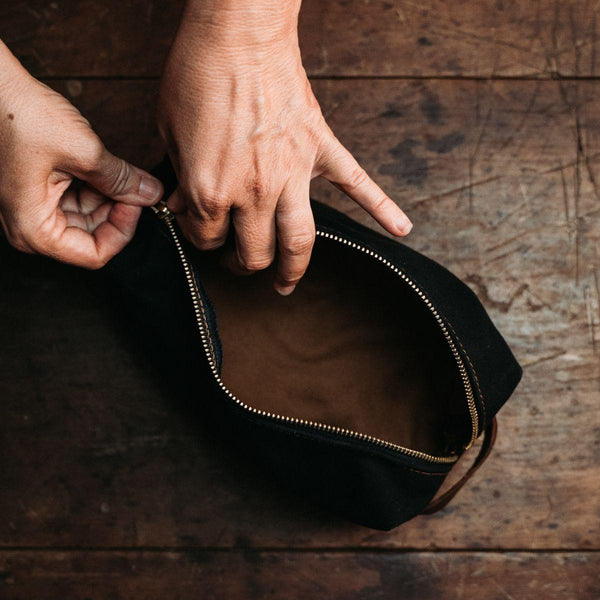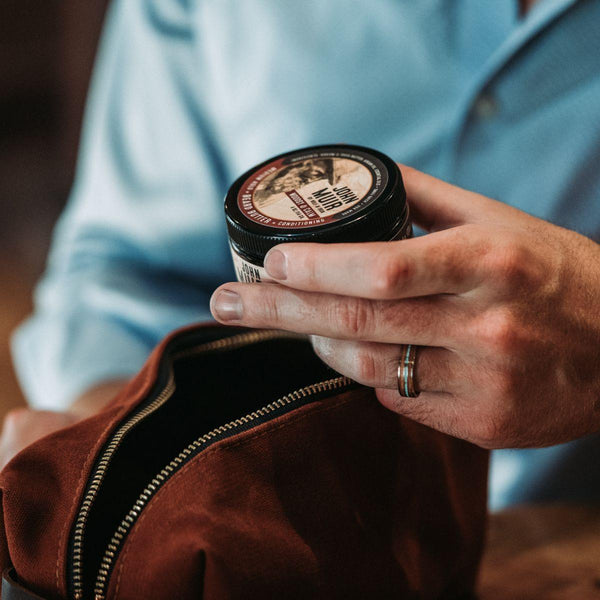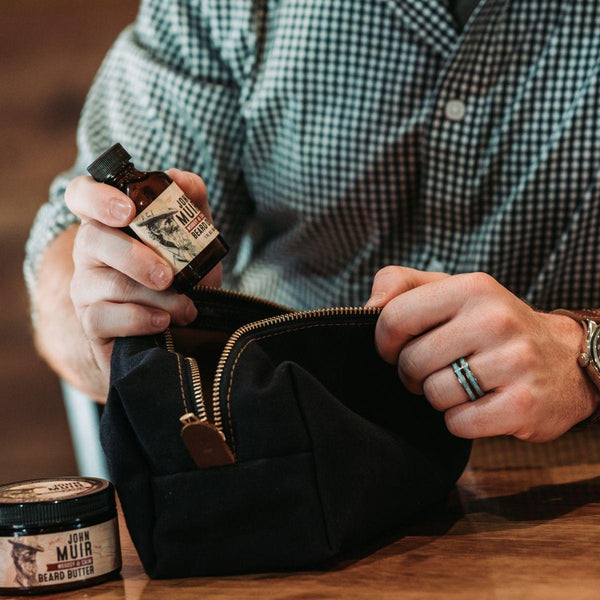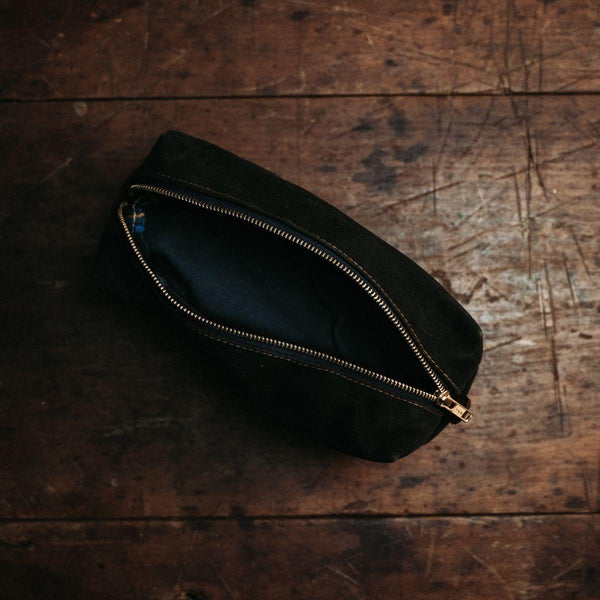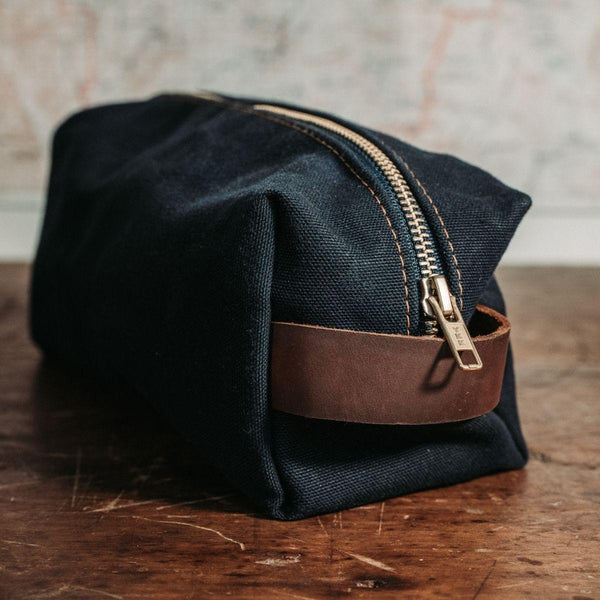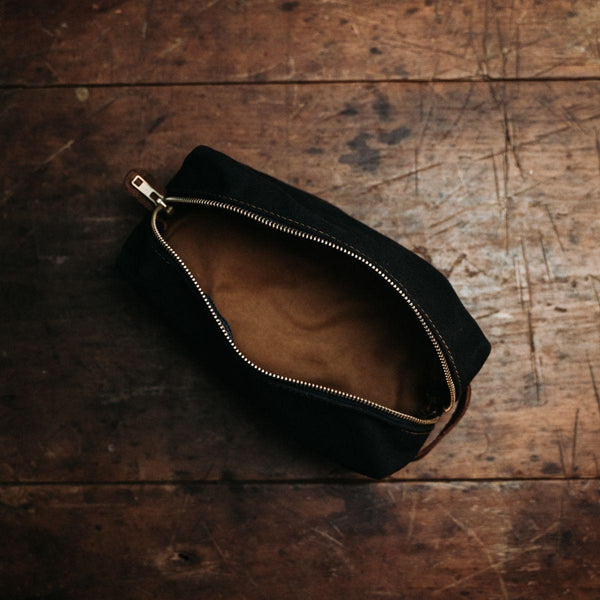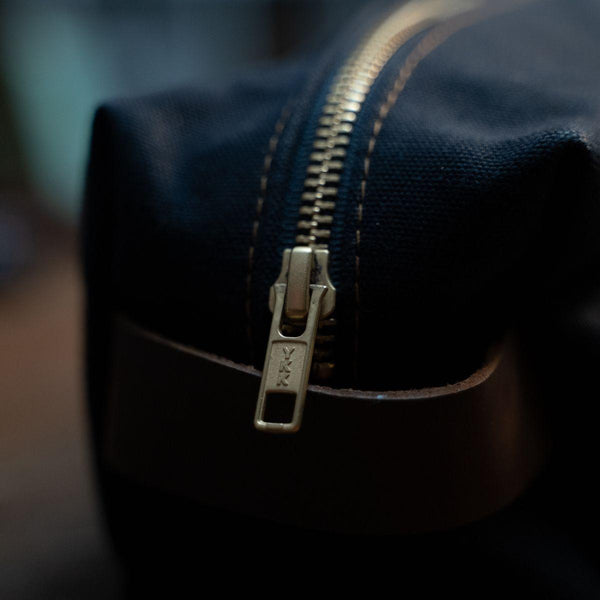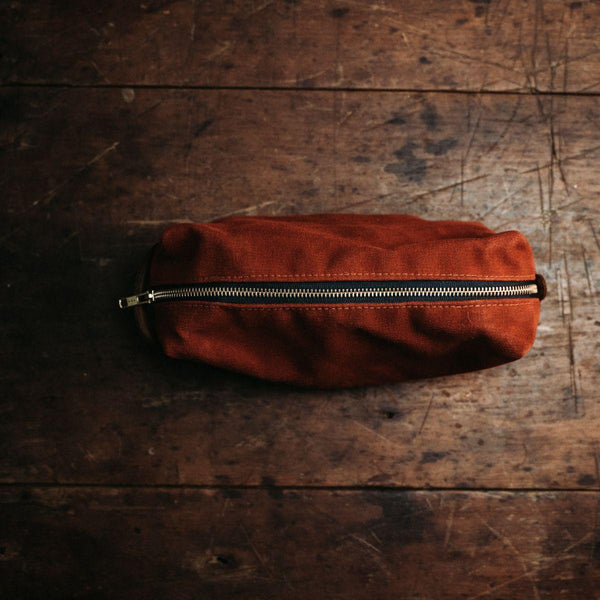 Everyone can remember their grandpa's old leather dopp kit sitting on the counter when the family is on vacation, or grandma's little makeup pouch filled with all of her goodies. This is a hat tip at the classic. We didn't mess with the original design, because we did not see a need to.

Aside from just beard oils, butters, and other grooming supplies, this dopp kit can be used for a number of things. Its no stranger to a bundle of pens and pencils in an artist's backpack. Home brewers often load it down with a pour-over cone and some beans. A handyman can pack it full of necessary wrenches and screwdrivers for a quick grab pack when you can't haul the whole toolbox. Our dopp kits are made to last.
Canvas Dopp Kit Features:

Brass YKK Zipper
Leather Handle and Pull Tab
11 oz Duck Canvas waxed in house
Dimensions:

 

14" brass zipper | 11" L x 3" H x 5.57" W
Made in the USA
Available Colors: Rust, Forest Green & Navy
 *Note: There may be some slight wax bleed-through from the outside layer of the bag to the inner liner that creates a mottled effect in the lighter liner in the navy dopp bags. This is not harmful and will not cause a problem with the use of the bag.

About Sturdy Brothers
Sturdy Brothers' team of two brothers craft their waxed canvas goods down in Thomasville, GA. We thought their Dopp Kits would be a great addition to our line. They are super durable and crafted with a heavy-duty zipper. Use them as your traditional toiletry bag or be creative and stuff accessories or artist supplies in them.