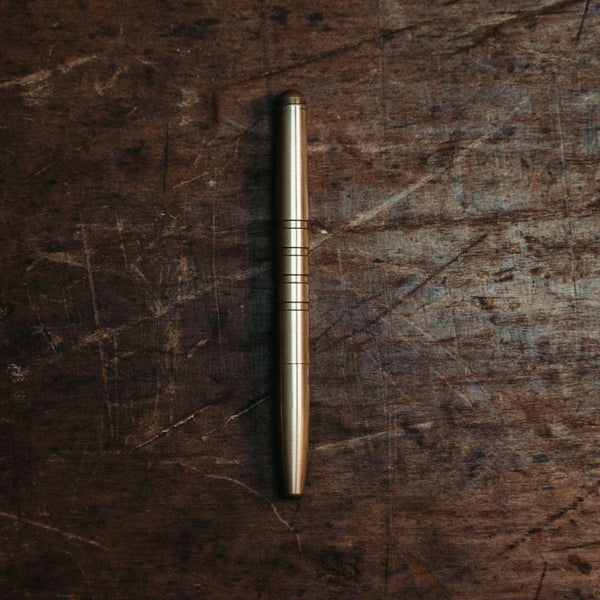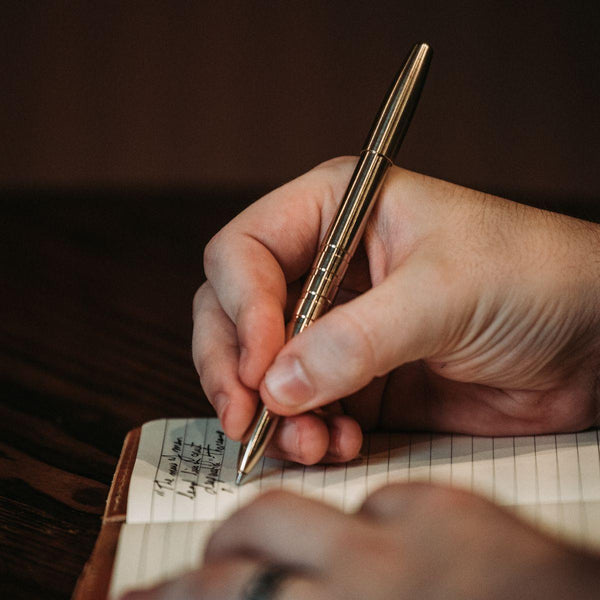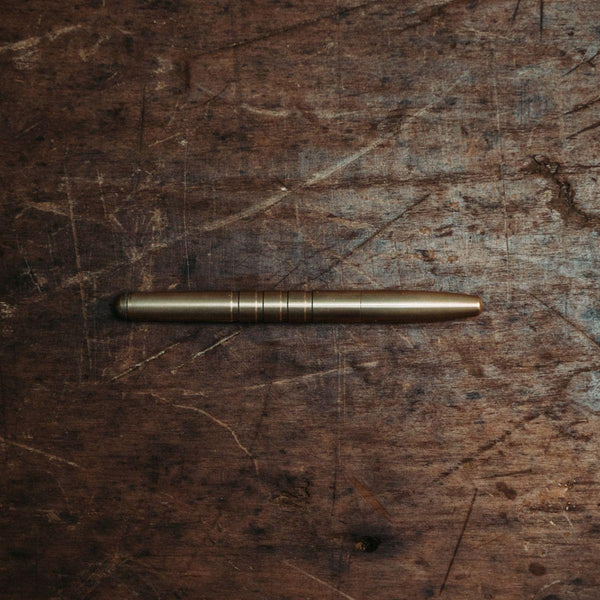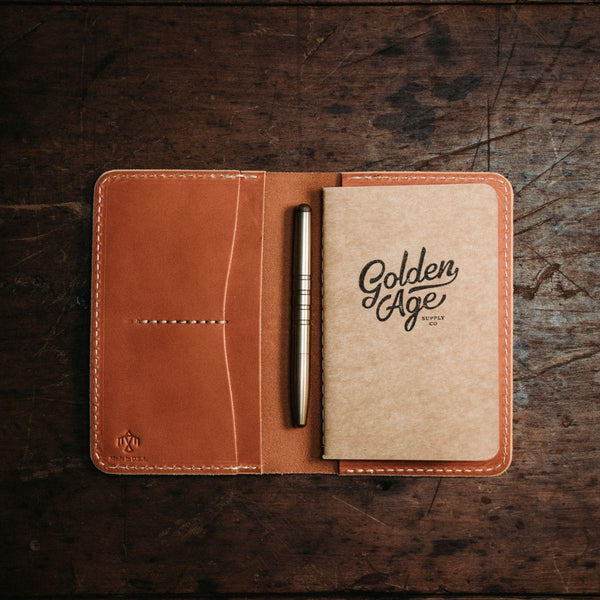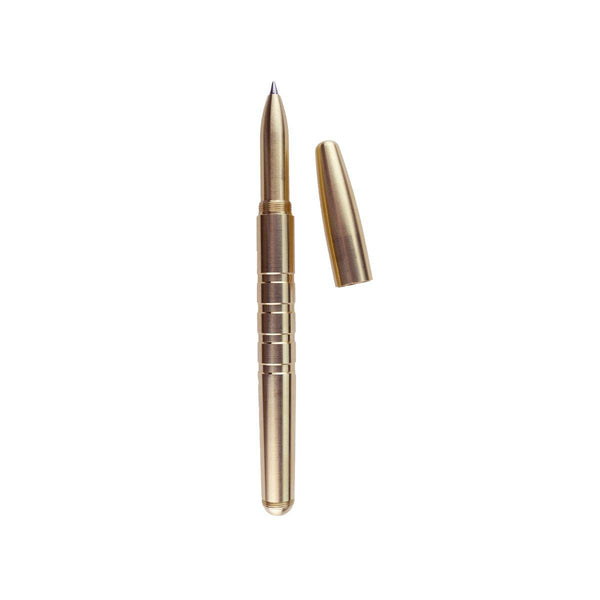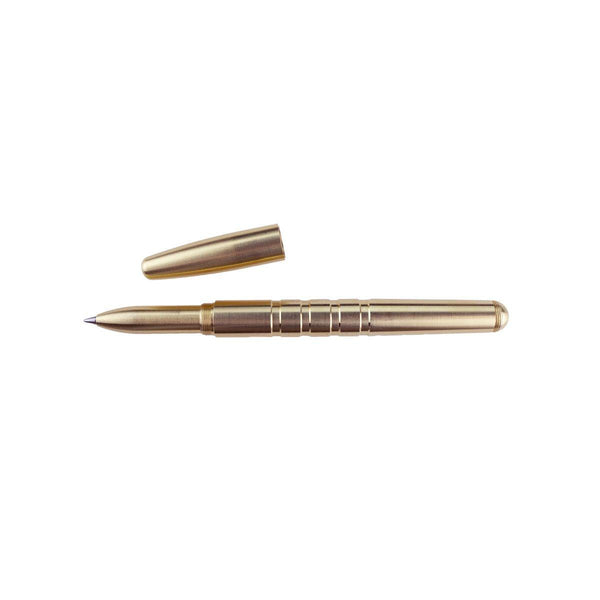 I - Mike - Have been using my Machine Era brass writing pen for years. It's the pen I use to sign books, take notes, and fidget with when in meetings. It holds up! Both ladies and gents think this design is classy and like the weight of the pen in their hand. You can tell this is a quality pen that will last a lifetime.
Durable and versatile, the Machine Era Pen is made to go with you every day – whether you are jotting action points in a meeting, filling journal pages after a good trip, or our personal favorite, sketching fresh designs for future releases.

Brass Pen Features:

The brass body provides a hefty weight, balance, and exceptionally satisfying in-hand feel
After use, the metal will patina to a spent shell casing golden brown

Ink is delivered by the well-loved Pilot G2 cartridge (included)

Different line weights and colors are readily available

Compact design for everyday carry

Precision machined in-house from solid brass

A threaded cap keeps ink where you want it, and not where you don't

Cap can be screwed on the back of the body while in use

No rubber O-rings or moving parts that wear out
Dimensions:
Length (capped) - 4.6 inches
Length (open) - 4.3 inches
Width - 0.40 inches
Weight - 1.6 oz
About Machine Era
Machine Era is dedicated to crafting the highest quality machined everyday carry items. "If you're going to carry something everyday, it should be well crafted and reliable." All Machine Era products are created using manual and CNC machines in Richmond, Virginia by Ryan and Adam.