Hold Fast Leather Keychain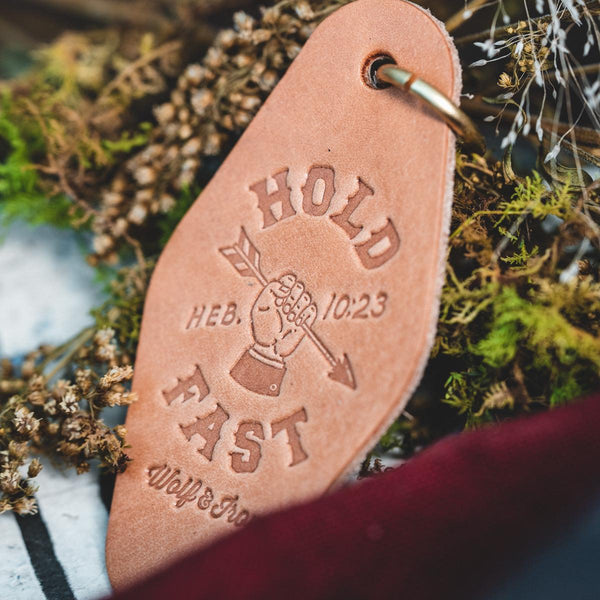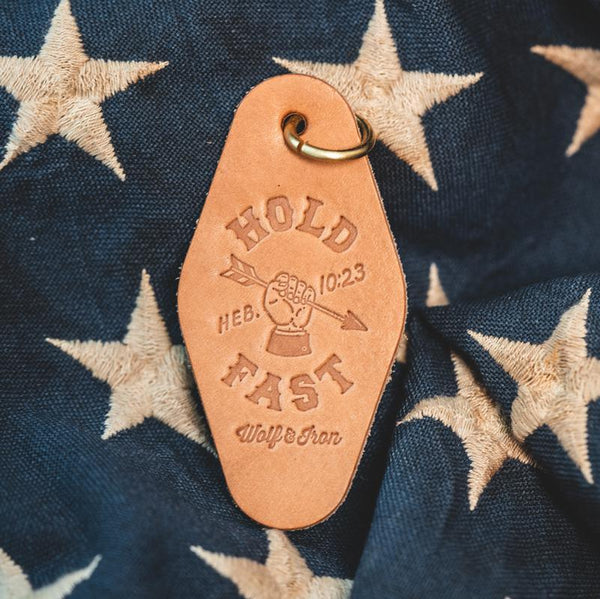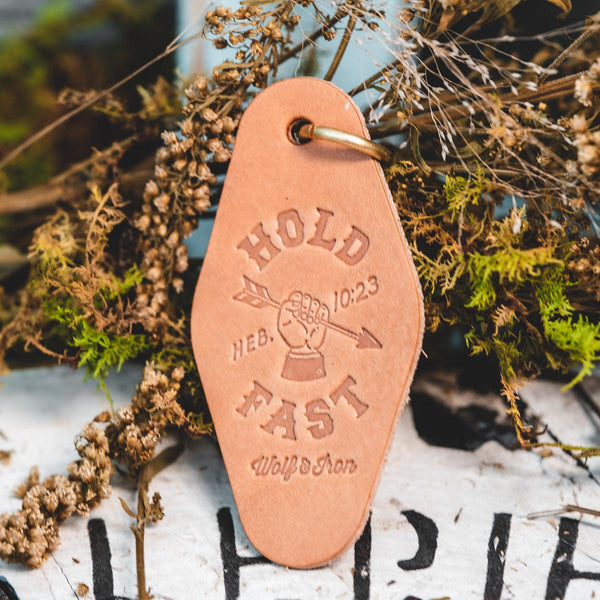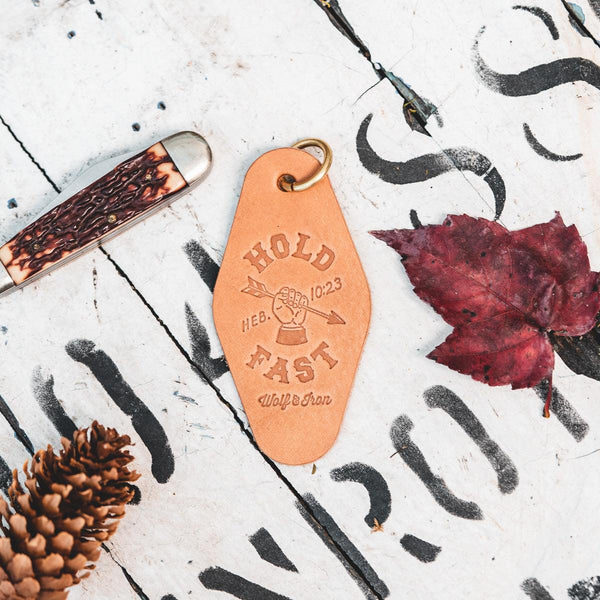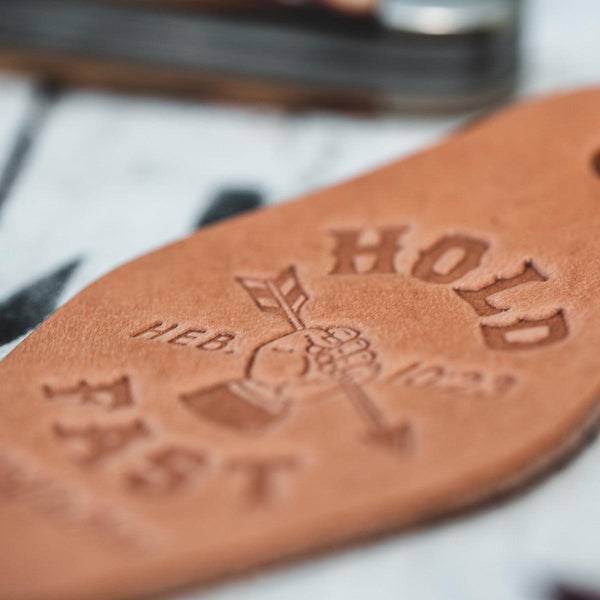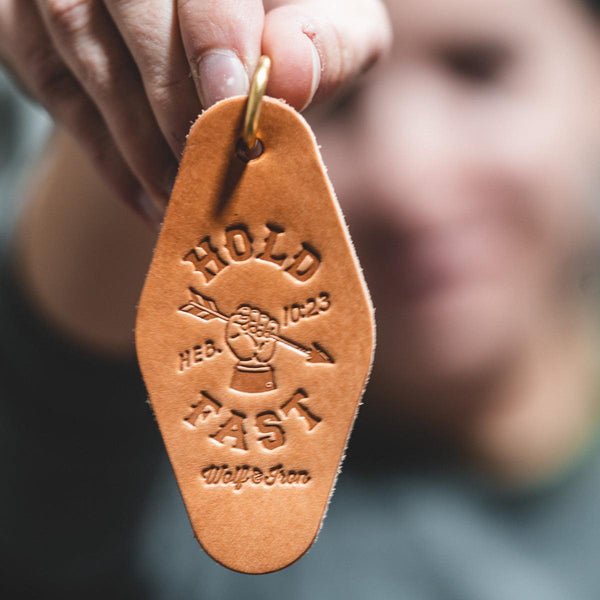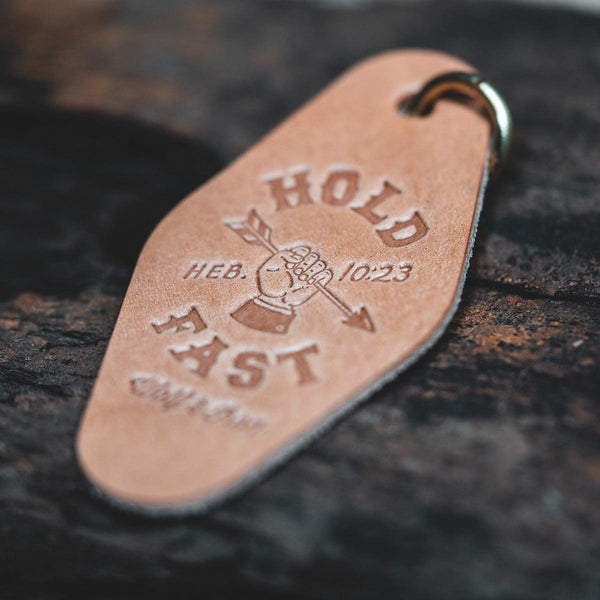 "Let us hold fast the confession of our hope without wavering, for he who promised is faithful." - Hebrews 10:23
The Inspiration Behind the Design 
The term "Hold Fast" is found in a number of places in the Bible, but several verses in Hebrews in relation to the hope that Christians profess. We wanted to illustrate the challenge of holding on to hope. In the midst of life's challenges, it often seems like an trying to catch an arrow.
Once again, our friend Ryan at Dayfielder design did an outstanding job putting this design together for our t-shirt design, and we wanted to bring it to life as an accessory. Consider it a daily reminder to Hold Fast!
This natural leather keychain will patina over time and will look amazing as it ages.