Adventure is Worthwhile Print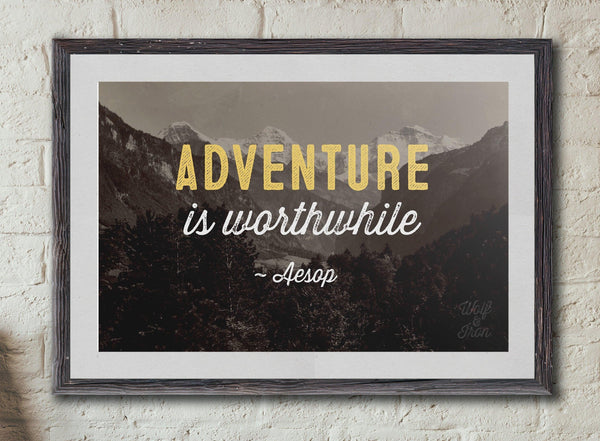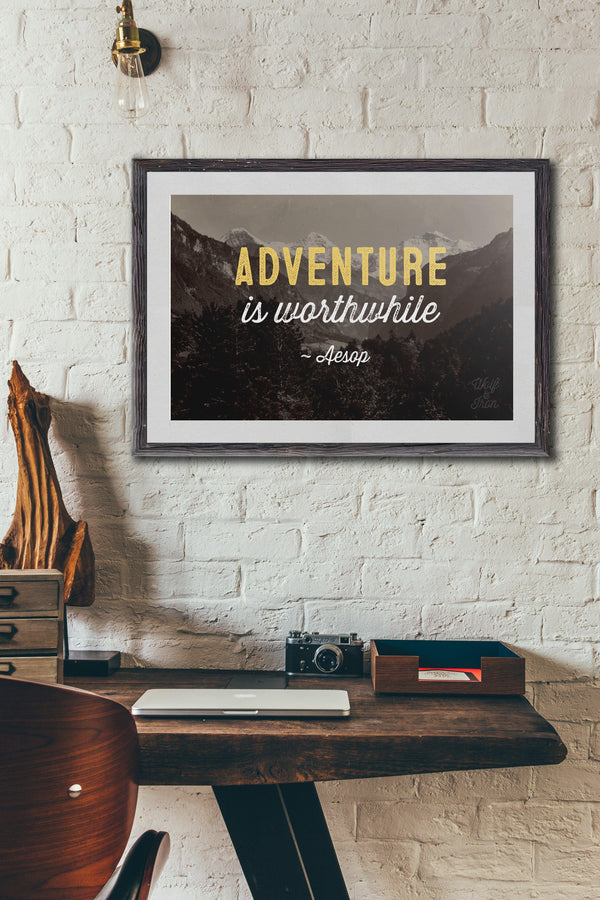 Adventure for adventure's sake. It's worthwhile.
As men, we need to experience the wonders of nature, the adventures of new places, and the fear of the unknown. Aesop said it simply, "Adventure is worthwhile".
Our 11x17 quote poster is printed in high detail on thick card stock, not that flimsy garbage. Frame not included.
The Details
11" x 17"
Thick, textured card stock
Printed in the USA