USA Made Goods

Podcast to Inspire

Community of High-Caliber Men
Theodore Roosevelt-Inspired Coffee
Best scent my beard has ever had bequeathed upon it. Highest quality beard oil around. I have found my beard oil for life. Can't wait to check out some of the seasonal scents as well. Truly a great product. If you are thinking about trying it, do yourself a favor and go ahead and get some.
Keifer M.
Verified Buyer & Beardsman
All of these products smell great and are exactly as described. This bundle has become my everyday morning routine. Not heavy and greasy like others I've tried. Smell great without being overpowering. Worth every penny.
Bobby B.
Verified Buyer & Beardsman
I bought this for my fiancee and we both love it. The scent is intoxicating; somehow earthy and ethereal. And it softens his beard so well! Why wouldn't I want to kiss him more? Will definitely be ordering this again!!
Jennifer P.
Verified Buyer & Beard Lover
Love the podcast! Share it with every guy in my family and inner circle. Mike is real and its easy to identify with him directly or to someone you know. Can't recommend it enough!
Jacob G.
Google Reviewer & Certified Man
I've tried the Black Beard beard oil and the mustache wax and I love them both. But before that, I was drawn in by the great podcasts. I know there are a lot of podcast geared towards men self improving, but I really like Mike's delivery and the messages.
Your Mom 😁
(Just checking to see if you read this - this is a real review BTW.)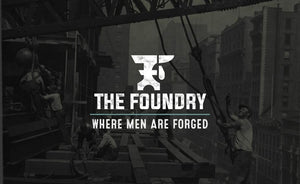 What is The Foundry?
The Foundry is our answer to the kind of community men long for. Men intent on honoring God with their lives, coming together to become the men we're called to be.
Learn More & Sign Up
Chris Bruno // Making the most of life's second half
There are a lot of books on entrepreneurship, marriage, and raising kids. In fact, you're likely to gain some much needed wisdom on any of these subjects just by being with and observing people who are in that season of life. However, when it comes to the second half of life, let's say 40 onward, it can feel pretty lonely. My guest today is Chris Bruno and he's the author of Sage: A Man's Guide Into His Second Passage. Chris brings focus into the oftentimes nebulous second stage of a man's life. In our conversation we talk about mid-life crises, reconnecting with our boyhood as we grow older, and avoiding the pitfalls so many men fall into as they begin to realize their youth is a thing of the past.    
A Year in Krav Maga // TRUCK TALK THURSDAY
In this episode I share my experience of one year as a student of Krav Maga, the Israeli Self-Defense system taught all over the world to Special Forces, military, and individuals like myself.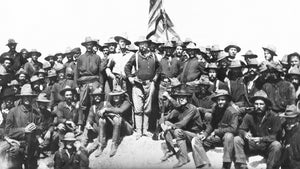 "It was a pleasure to deal with a man of high ideals, who scorned everything mean and base, and who possessed those robust and hardy qualities of body and mind, for the lack of which no merely negative virtue can ever atone."

- Col. Theodore Roosevelt, The Rough Riders