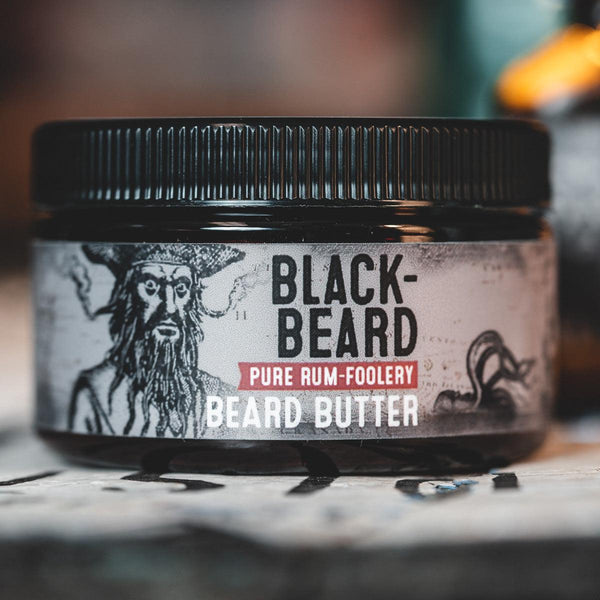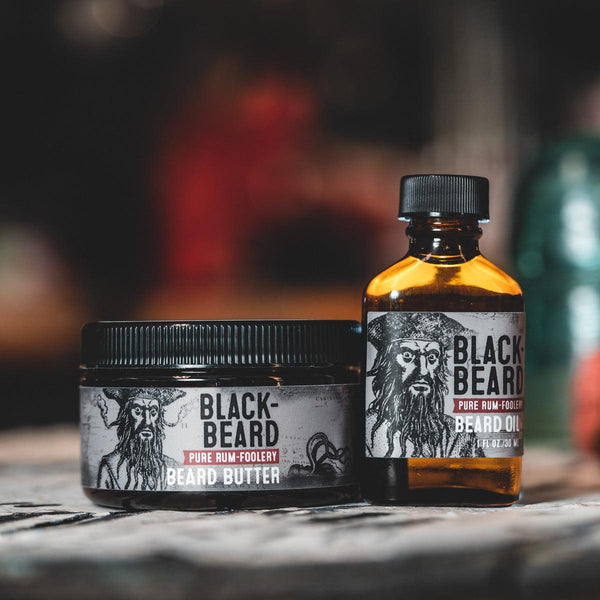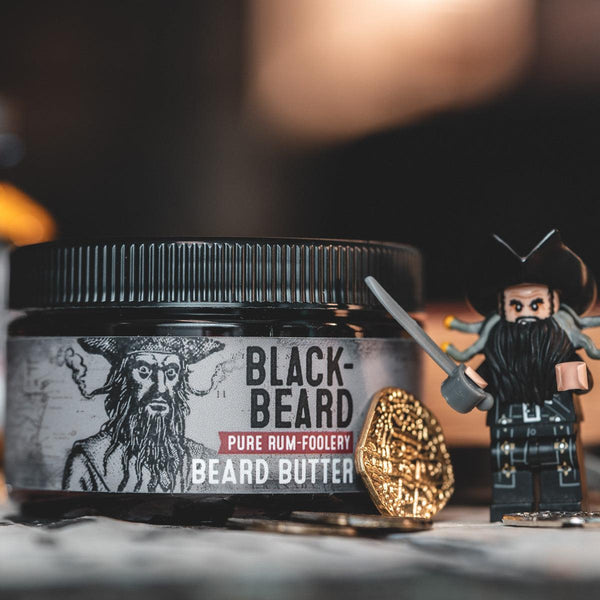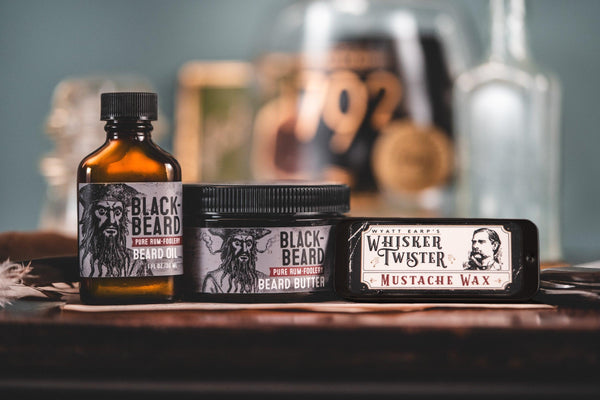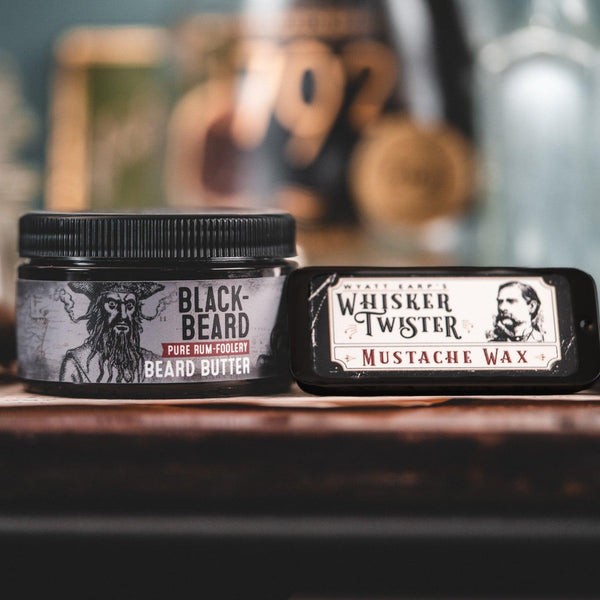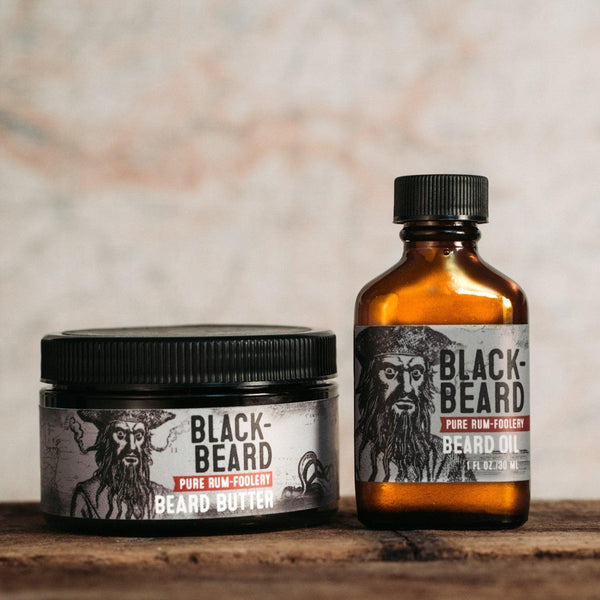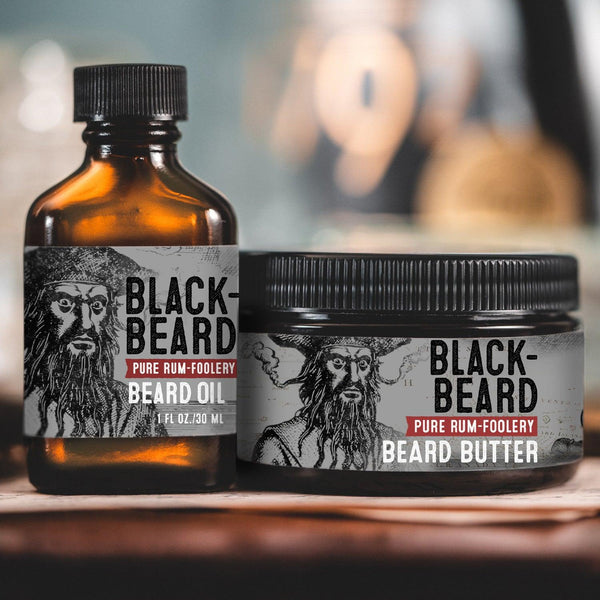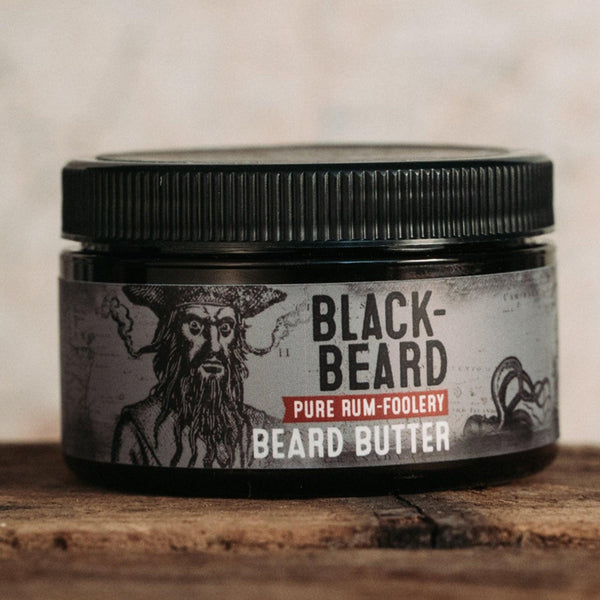 The Inspiration
Blackbeard the pirate was a fearsome figure to behold. Before battle, his deep, black beard was woven with hemp and set on fire. When he would invade a ship, billowing smoke and ciders, reports say he "looked like the devil himself". In this way he created a name for himself and often only had to fly his flag to seize a vessel.
Product Details
Beard butter for deep beard conditioning and a light-to-medium hold.
Size: 4oz/114gr
Suggested Use: Daily
Ingredients: Kokum Butter, Shea Butter, Argan Oil, Essential Oils
Allergen Info: Although we don't use any products with known common allergies, those with tree nut allergies should be careful with this product.
Proudly made in small batches, by us, in Huntersville, NC!
Usage
Beard butter is meant to condition your beard, whereas beard oil has more benefits for your skin.
- Scoop out a bit onto your palm.
- Rub between your hands until the butter becomes an oil.
- Work the butter into your beard, ensuring any clumps are thoroughly dissolved.
- Rock your awesome beard!
Our Guarantee
You'll love the product ordered in every imaginable way, or we'll refund or replace it. That's it. 👊