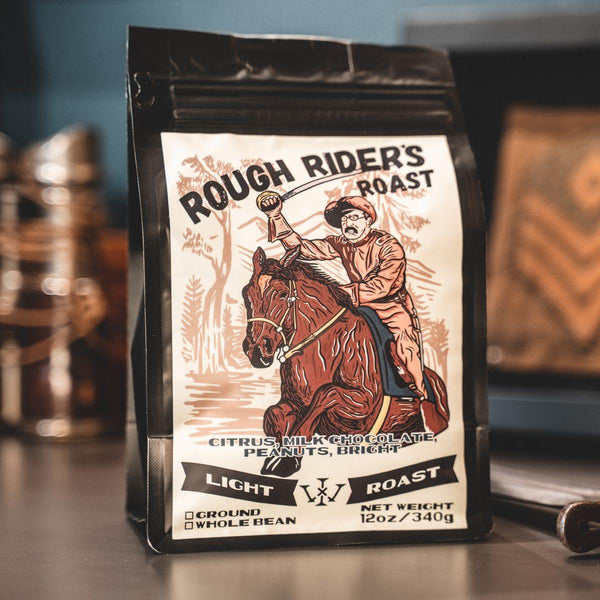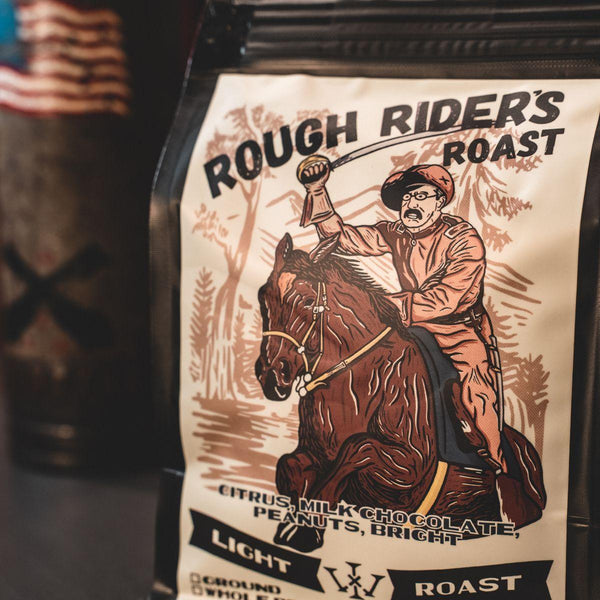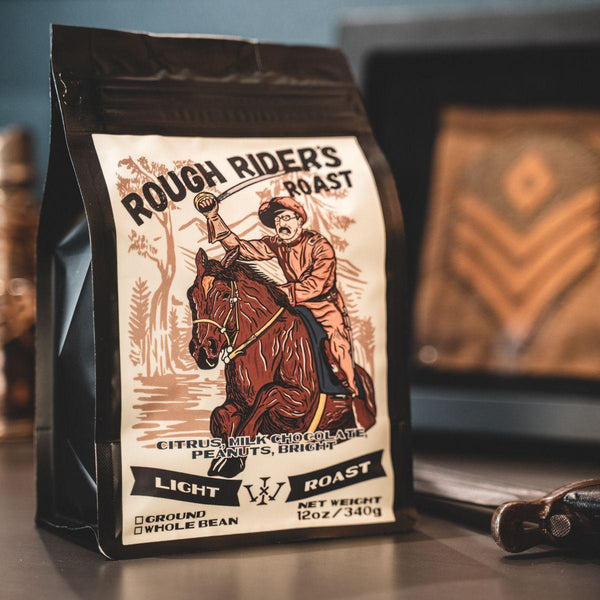 The Inspiration
Theodore Roosevelt and his Rough Riders famously charged San Juan Hill in Cuba, solidifying a win for the United States and securing his place in history as Colonel Roosevelt.
Product Details
The perfect roast for charging your day! A lighter roast means more caffeine, which means more vim and vigor. This two East African coffee beans and a refined roasting process has created an excellent balance between the lemony punch of a good espresso and the heavy, smooth body that coffee drinkers love.
Size: 12oz bag
Freshly roasted in small batches!
Our Guarantee
You'll love the product ordered in every imaginable way, or we'll refund or replace it. That's it. 👊