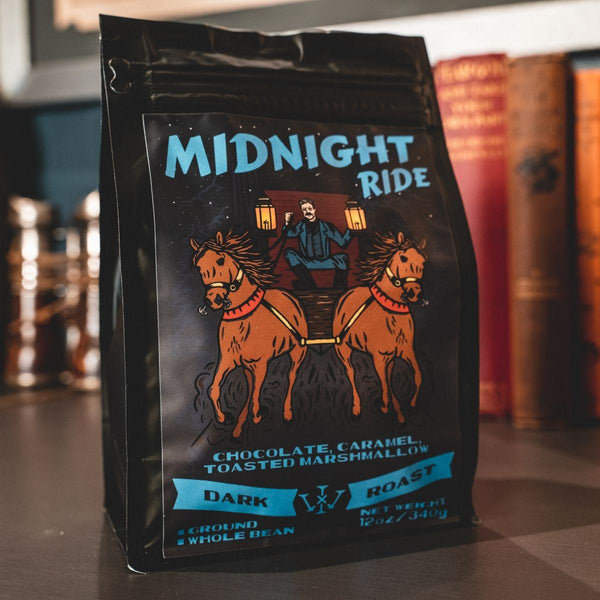 The Inspiration
Vice President Theodore Roosevelt was hiking in the Adirondacks when he got word that President McKinley had died from a gunshot wound. He raced several hours through the night over treacherous passes to be sworn in as President of the United States.
Product Details
The Sumatran and South American coffee beans allow for a darker roast while still retaining their unique characteristics. The result is a dark, smooth roast perfect for the night owl or those who appreciate a heartier cup of joe.
Size: 12oz bag
Freshly roasted in small batches!
Our Guarantee
You'll love the product ordered in every imaginable way, or we'll refund or replace it. That's it. 👊