Man's Heart Away from Nature Print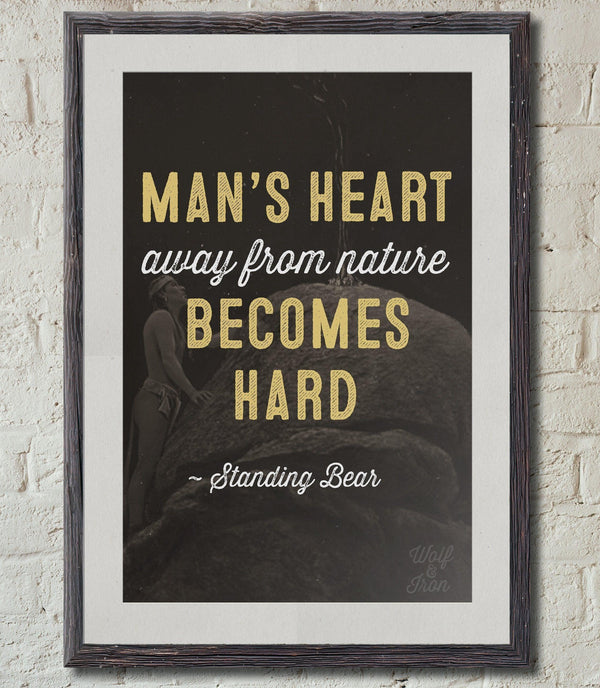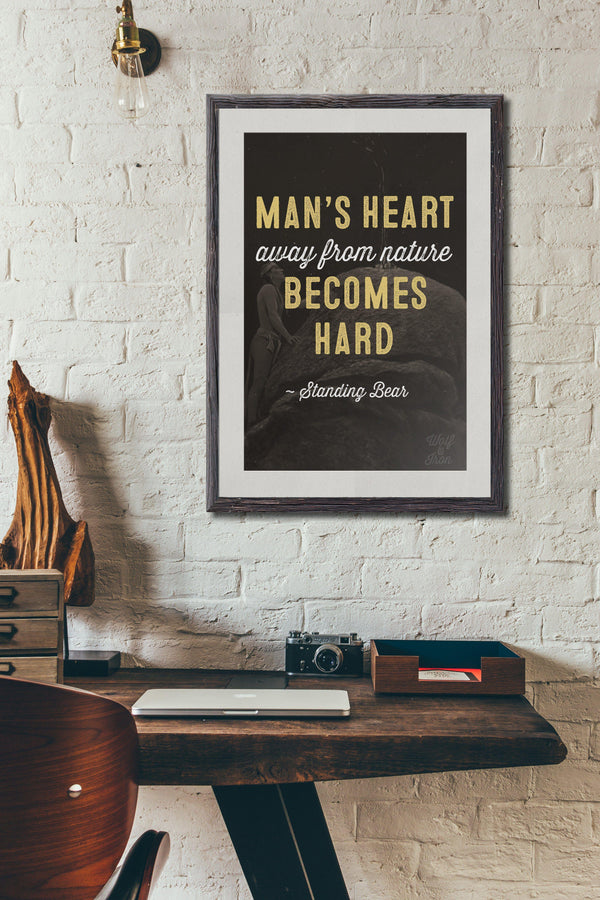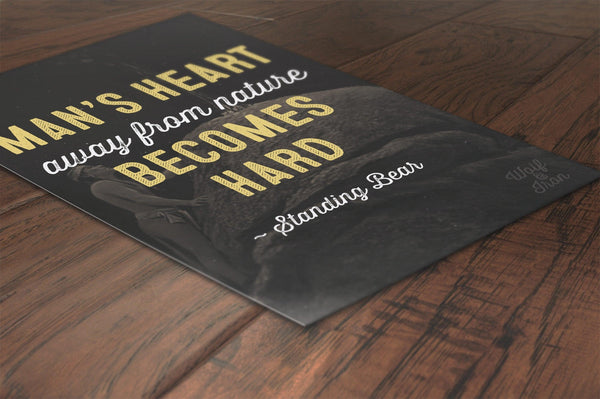 Man's Heart Away from Nature Grows Hard - Standing Bear
The story of Standing Bear is one every man will love. Denied the right to return to his homeland to bury his son, the Ponca Indian chief challenged the United States in a landmark case. He won, and earned every Indian the right to be considered a person under law.
Standing Bear knew some things about the connection between man and nature. He saw that when man didn't get in nature enough, he grew hard and cruel.
Our 11x17 quote poster is printed in high detail on thick card stock, not that flimsy garbage. Frame not included.
The Details
11" x 17"
Thick, textured card stock
Printed in the USA